What better place than a defunct mall to explore the future of retail and customer engagement? That's exactly what attendees at Advertising Week NY did last week as thousands of marketing and brand executives descended on the former Manhattan Mall in midtown for the annual conference and trade show.
Retail TouchPoints was onsite all four days and now we're bringing you some of the top takeaways shared by some by leading marketing and advertising executives at the event.
Culture and Community are Core to Success
The idea of building community around a brand has firmly moved from "new trend" to "necessity," particularly for brands targeting younger consumers or playing in ultra-competitive categories.
"There are two truths that I see in the world of beverage — one, it is an incredibly, incredibly competitive category and two, we're in a period where we're seeing $100 million brands being created at the fastest rate in history," said Sandro Roco, Founder and CEO of the beverage brand Sanzo. "I think of brands particularly like Liquid Death, Olipop and Prime. One of the things that is table stakes now for brands coming into competitive categories, is building community first. It's a lot more difficult now to just take a product, put it on the shelf, let it sit there and hope the customer picks it up and purchases it — a lot more of a brand needs to be built out of the store in addition to in the store. [In the case of Sanzo] our Asian-American community has really come out for us and that's where we've seen a ton of growth so far."
But building a community around your brand means entering a two-way conversation with customers. Instead of just pushing out messaging or a campaign tagline, successful brands are listening and reacting to what consumers say. Kristin Patrick, CMO of Claire's, said that the brand's transformation over the last few years has been driven directly by what consumers said they wanted: "I only go where they're telling me they want us to go," she said.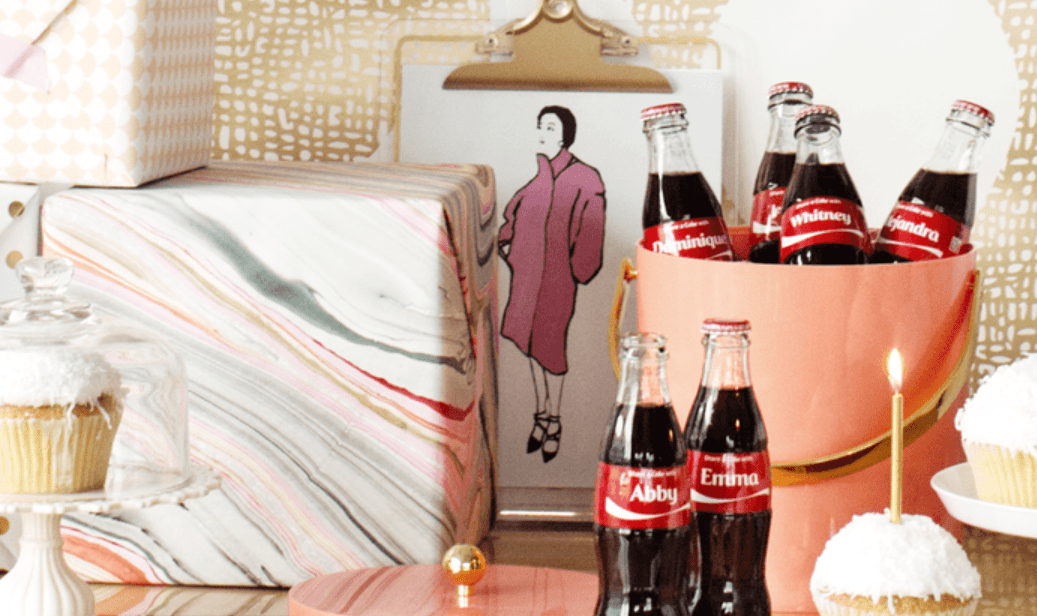 Consumers today also want to feel acknowledged by the brands they support, which is inspiring brands to "extend themselves to reach different groups or 'tribes' of customers" and create hyper-personalized brand offerings, according to Matthew Schultz, Director of Product Marketing at Salesforce, who pointed to the Coca-Cola bottles with customers' names on them as an example. "The key takeaway is to be adaptable, and ask yourself how you can extend your business into different partnerships and conversations and answer the question: How are you relevant to different audiences?"
But brands shouldn't take themselves too seriously in the process, advised Stacy Taffet, SVP of Marketing for PepsiCo North America. "Gen Z will drive the majority of growth in the snacks and drinks category in the next few years," she said. "We want to ensure that we have the right message to connect with this generation — as authentic and transparent as possible, but also with some irreverence."

State Farm is another brand that has unexpectedly embraced fun and whimsy with its marketing campaigns. Accepting the reality that "not many people care about insurance," Alyson Griffin, Head of Marketing for State Farm, shared that the brand has embraced the "Jake from State Farm" persona, who actively engages with consumers (especially Gen Z) on TikTok and has even popped up at a Kansas City Chiefs game next to Travis Kelce's mom. "We can put him in places where our competitors can't get their brand," she said. "We've had him organically grow to more than 1 million followers now. It doesn't look like a commercial or an ad, he just looks like a guy with a TikTok channel creating content. Because he's personifying who we are as a brand — that 'Good Neighbor' — we can put him with influencers to reach different audiences."
Failure is Often a Necessity
One resounding theme across the entire event was the inevitability of failure. With the pace at which technologies and consumer preferences are evolving, most executives seem to now take the attitude that failure has become not something to avoid, but rather a necessary piece of any strategic evolution.
"Brands that are targeting Gen Z and Gen Alpha have to be on the bleeding edge of technology," said Claire's Patrick. "You have to watch where your consumer is going, and you have to be willing to try things and make mistakes, then quickly course correct [so you] don't spend too much money on making those mistakes. I think that it makes sense for this generation to let them guide you. I will step in it badly at some point I'm sure, but I just have to try to mitigate risk as much as possible."
As an example, Patrick pointed to Claire's Roblox universe Shimmerville, which purposefully didn't carry the Claire's name just in case things went afoul. Fortunately they didn't, and in fact Patrick and her team are now taking the Shimmerville brand and turning it into a full-blown Claire's-owned IP that "will be so much bigger than just a Roblox game over time," said Patrick, adding: "Keep your fingers crossed for me, because I want to do more of this, I think it's important, but there's risk involved and that keeps me awake at night."

Home Depot CMO Molly Battin added that while it's still too early to tell if metaverse platforms like Roblox reflect the "new reality" of customer experience, they have become a powerful vehicle for the brand to test new ways to reach new audiences, while still staying true to its core heritage. For example, the Home Depot brought its beloved kids' workshops into the metaverse via Redcliff City, a virtual city in Roblox. The retailer wanted to "find a way to really lean into where kids are innovating and being creative on a new platform," Battin said. "It's a fun way to lean in and take the assets we already have that are valuable in our own stores and put them into new channels." And the workshops have definitely driven engagement: More than 10 million visitors have interacted with the experience, and each visitor spends an average of 15 minutes working on their projects.
Another brand that took a leap of faith into uncharted waters was DoorDash. The food delivery app launched a TikTok activation designed to target a different audience than it reached through other marketing — gamers. "Don't be afraid to fail — just try," said Hannah Tsumoto, Gaming Lead at DoorDash. "When we first got into TikTok, it was completely through an organic lens. We had @DoorDashGaming and the first thing our community manager did was go and watch every TikTok gaming trend there was [to decide what we wanted] to talk about as a brand. We lean into a lot of trending moments, games that are launching and cultural moments."
Use Data to Uncover Unexpected Audiences and Opportunities
Retailers and brands are now awash with data, and the emergence of retail media networks has made the opportunity of that data even more actionable, as Instacart's VP of Global Advertising Sales Tim Castelli shared: "With 1,400 retailers and 80,000 storefronts representing 85% of the grocery business, we can look across large swaths of consumer habits," he said. "You always [want to be] looking for new insights so you can give advertisers new opportunities. For example, there are national [buying] associations [that you can identify when you see] what's being put in the basket. Someone puts peanut butter in their basket, what's coming next? Jelly.
"But there are other [less obvious associations]: cat food and dog food buyers over-index on coffee; people who buy diapers over-index on jerky and trail mix," Castelli added. "[Retail media operators should] look for those kinds of things to give their brands and partners new audiences; something they didn't know before [and maybe even information they can] leverage somewhere else. Those type of 'a-ha' moments exist all over the place if you just take the time to understand what the brands are trying to do and then look for how you can add value into their ecosystem and drive growth."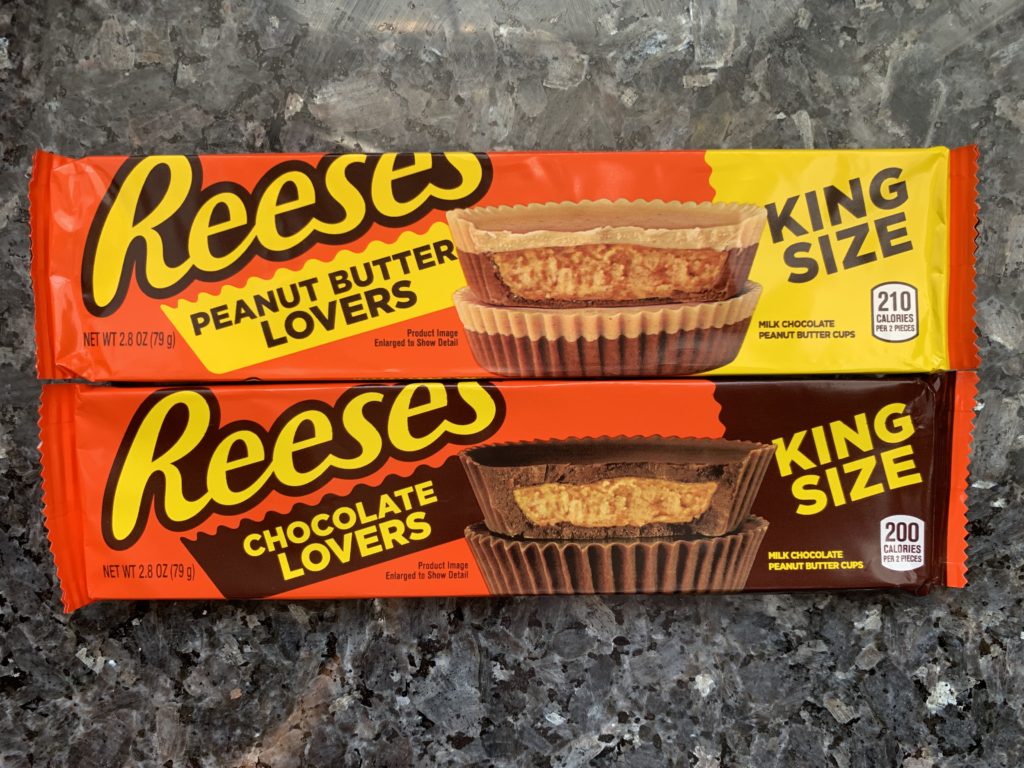 In fact, Vinny Rinaldi, U.S. Head of Media at The Hershey Company, shared how one of those "a-ha" moments actually led to the creation of a whole new product for the Reese's brand. In looking at the data, the Reese's team realized that sales of its shaped candies (think Easter egg-shaped Reese's or the Halloween pumpkins) were up 100% over sales of the traditional two-cup Reese's pack. Digging further, they discovered it was because the proportion of peanut butter was higher in the shaped products. The solution was a new product, the Peanut Butter Lovers and Chocolate Lovers cups, each with 70% of one ingredient and 30% of the other.
Marketing Shouldn't Stop at the Sale
While a sale is typically considered the end point of most marketing efforts, a number of AWNY speakers highlighted the opportunity to begin working on the next sale the moment the first one is complete — not to mention the opportunity to nurture relationships so one-time purchasers turn into life-long customers.
Post-purchase emails are one tried-and-true tactic, but a more interesting new ways brands are doing this is through product packaging. In particular, putting QR codes on product packaging can be a "money tree," according to Paul Simonet, Director of packaging firm Experience is Everything, because it's reaching "real people who already consume your product." Using creativity in the design, such as integrating QR codes in different shapes and colors, is vital. He added: "If someone says 'oh that's cute,' that's already a win." And the creativity brands put into adding QR codes to packaging pays off: "It's memorable because it's something the consumer does him/herself," said Simonet.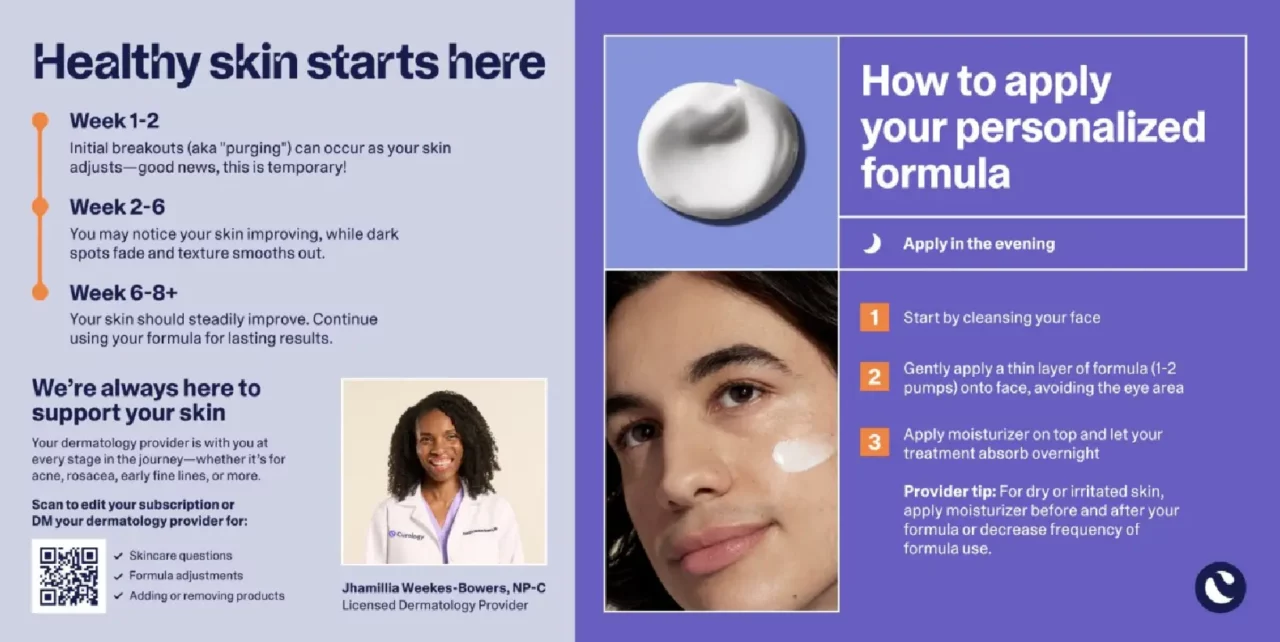 QR code generator and URL shortening solution Bit.ly showcased a range of unique use cases for QR codes at the event to give brands an idea of what the technology can unlock. For example, DTC skincare brand Curology uses QR codes throughout its packaging to offer customers supplementary educational content, prompt them to leave product reviews and promote the company's subscription offerings. 

Brands are also exploring how digital channels can inspire IRL (in real life) engagement. Diageo, the parent company of brands like Johnnie Walker, Guinness and Captain Morgan, is exploring how to use web3 technology, such as digital tokens and NFTs, to inspire real-world discovery and engagement for its brands. Devin Nagy, the company's Director of Emerging Technology and Platforms, shared how Diageo has used NFTs to encourage fans to dig deeper into the heritage of Johnny Walker; consume digital content and storytelling about how its whiskeys are made; and discover which bottles aligned with their unique taste preferences. As a result, those initial moments of digital education transformed into longer-term engagement in the physical world.