Ulta Beauty is testing new smart vending tech from SOS that will expand the beauty retailer's in-store sampling program and add in-store advertising capabilities to its retail media offerings for the first time.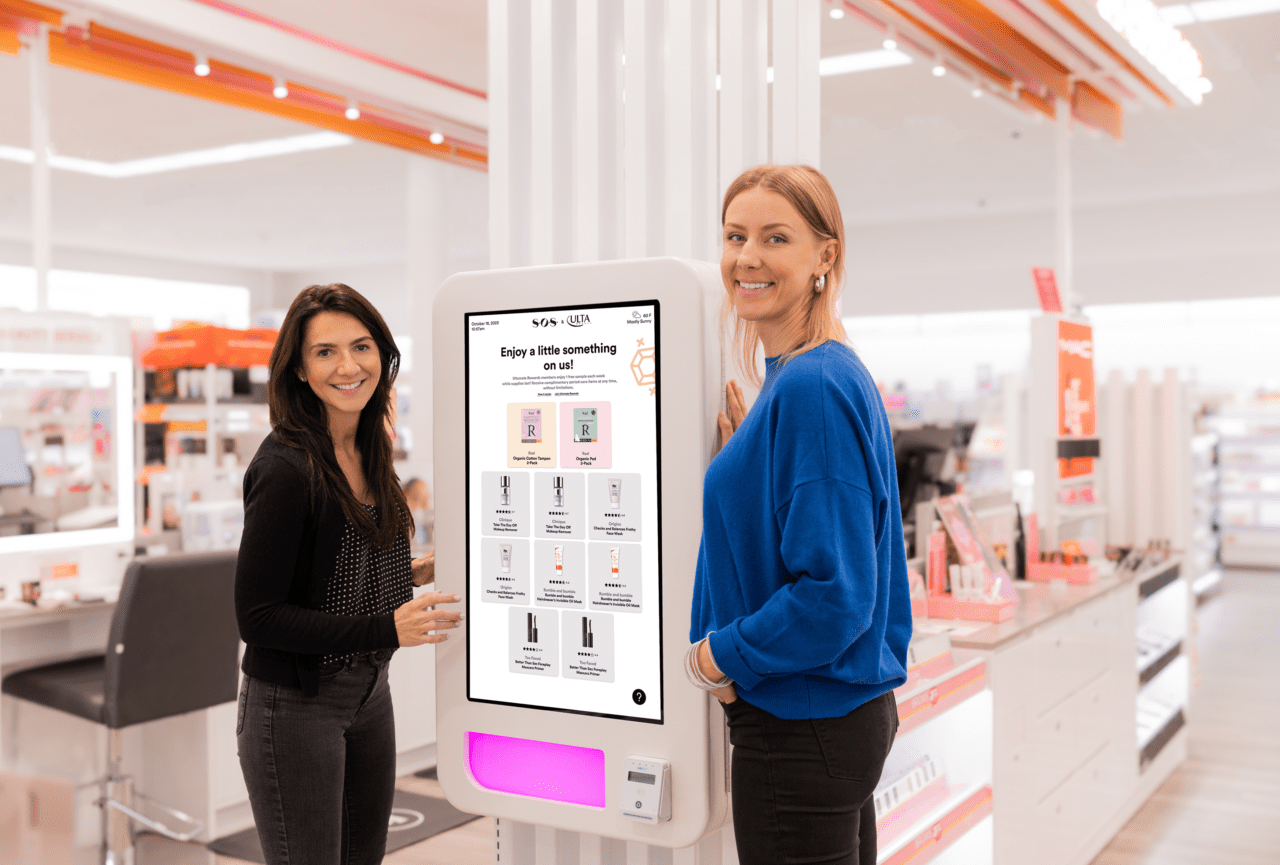 SOS smart vending machines will be piloted at select Ulta locations across 10 cities in New York, Massachusetts, Florida, California and Texas. Current Ultamate Rewards members will be able to claim one free sample every week from a selection of travel-sized cosmetics, skincare and haircare products. Visitors enter their phone number or email on the interactive screens to access their Ultamate Rewards account and receive their free sample. Shoppers who are not yet Ultamate Rewards members can sign-up on the screen to begin receiving their own free trial products. Additionally, the SOS machines will offer complimentary Rael period care products for all Ulta Beauty guests.
Alongside the sampling experience, the smart vending machines also serve as a dynamic, interactive advertising platform that can be used for sampling awareness, product launches and brand messaging as part of Ulta's retail media network.  
"At Ulta Beauty, we are committed to delivering new, engaging ways for guests to experience, try and fall in love with new products," said Maria Salcedo, SVP of Merchandising at Ulta Beauty in a statement. "Through our pilot program with SOS, we have the ability to learn how guests are engaging with vending machines and digital brand touch points in store, opening up new opportunities to transform the beauty shopping experience. This collaboration further exemplifies our dedication to pushing the boundaries of innovation in beauty retail with a guest-centric approach."